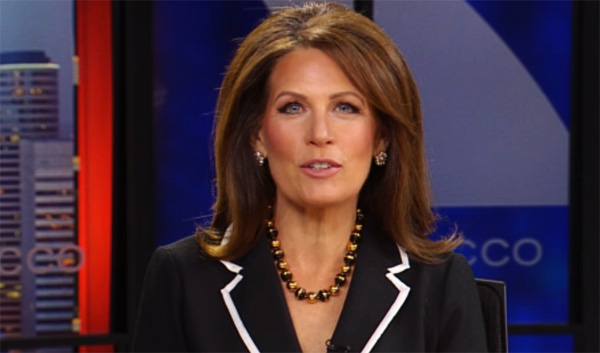 Beastie, my rolling metal calculating companion, and I were finishing up a game of scrabble the other night when this came over the TV news:

Former Congresswoman Michele Bachmann was saying that President Obama's Iran nuclear deal fulfilled Last Days prophecy by paving the way for World War III. My ears perked up, and Beastie let out a low whistle.
Bachmann claimed that the unanimous UN Security Council vote to approve the agreement was "the most important national security event of my lifetime" because it fulfilled the prophecy of Zechariah 12:3 that all the nations of the world will unite against Israel, "with the United States leading that charge."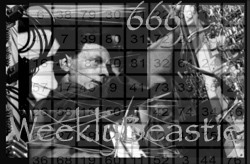 She also said that Iran will position its future cache of nuclear weapons in Cuba in order to aim them at the U.S.
Dark days
"Cuba?" I thought, alarmed. I remembered the fear and trembling of the Missile Crisis in '62. We stashed emergency 5-gallon water jugs behind the living room sofa and started digging a bunker under the house to retreat to. Dark days.
Beastie, of course, was just a twinkle in a transistor's eye at Texas Instruments back then. Mercifully, he did not experience the murky cloud that spread over us from Mordor.
"Beastie, we need to get to the bottom of his," I said, as I switched his mode from "board game" to "search for evil."
Beastie, as you recall, is programmed with ancient and tested methods of gematria, the art of numerology. In the first century, people believed words or phrases with identical numerical values bore a mystical relation to each other, as the Book of Revelation shows when referring to the Number of the Beast.
Often I've been able to identify (or rule out) prominent people as the AntiChrist through use of Beastie's talents. But he is erratic and rarely functions to his full potential.
Ready to go
Clanging and whirring, Beastie's buttons lit up indicating he was ready for input.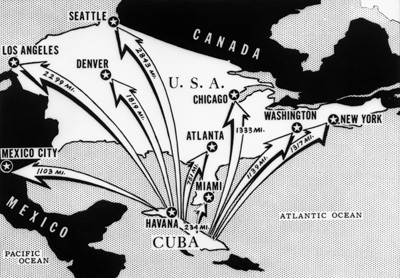 I fed him the name "Michele Bachmann." Beastie sputtered and coughed, and spit out the number "215." Nowhere near the number of the beast.
What about "Rep. Michele Bachmann?" Beastie pondered that for a minute and rang up a new answer: 380. Again, far from 666.
A quick Wikipedia search revealed that Ms. Bachmann had cleverly changed her name when she married. Originally she was Michele Amble of immigrant Norwegian stock.
I punched in "Rep. Michele Amble." Beastie's cogs danced and sang within his metal breast. Out came the answer: 661.
Accounting for the period in "Rep." and the various spaces between words, that pushed the number to 666. I was surprised, but the facts were irrefutable.  Rep. Michele Amble was the Antichrist, at least before she married and became Michele Bachmann.
Thus her pronouncement about the Iran nuclear deal must be a lie from the Devil, meant to deceive America.
That was quite a close call. I patted Beastie, stroked his plastic flywheel and then poured myself a cup of camomile tea, grateful for another successful adventure in End Times calculations.
Beastie had proven his worth again.