PRODUCT REVIEW: I don't quite know how the public will respond to the ToYouBible app, but I'm guessing it will get real scary, real quick. Did no one think this through?

The app, devised I'm sure with good intentions by Pastor Gregory Ijiwola of The CityLight Church in Chicago, is supposed to be a "personalized Bible app for daily reading, meditations and Bible study."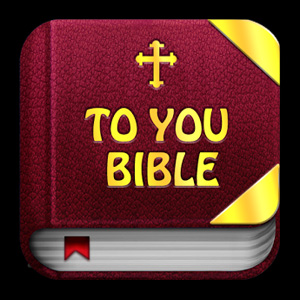 It automatically "personalizes" a scripture verse. For instance, if your name is "Susan," the familiar verse John 3:16 would read like this: "For God so loved Susan, that he gave his one and only Son, that Susan believing in him should not perish, but have eternal life."
This is an intriguing idea, but the Bible isn't all balloons and pink confetti. I hope everybody takes a sedative before they start reading passages like these on the app:
"Bob, from the sole of your foot even unto your head there is no soundness in it; but wounds, and bruises, and putrifying sores." (Isaiah 1:6)
"Susan, when ye spread forth your hands, I will hide mine eyes from you: yea, when ye make many prayers, I will not hear: your hands are full of blood." (Isaiah 1:15)
There is a context to these Bible verses, and when you forget that, you can wander off into some deep mud.
"And God blessed Steve, and God said unto Steve, Be fruitful, and multiply, and replenish the earth. …" (Genesis 1:28). Who knows where that could lead.
I'm sure many people will be blessed by the app, but Pastor Gregory Ijiwola may decide to pull it from the app store if something like this pops up:
"And Joshua said, Why hast thou troubled us, Pastor Gregory? The Lord shall trouble thee this day. And all Israel stoned Pastor Gregory with stones, and burned Pastor Gregory with fire, after they had stoned him with stones." (Joshua 7:25)