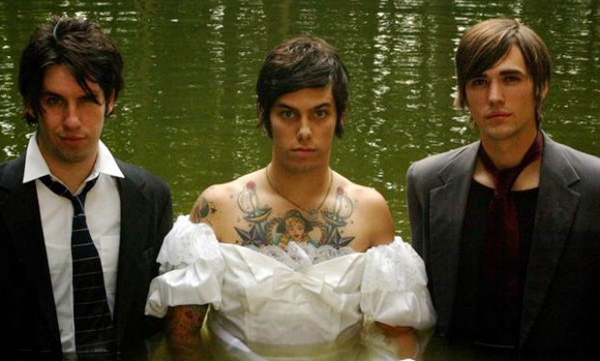 When I saw this photo of the Columbus, Ohio, Christian band House of Heroes, my first thought was, "Yeah, this is a heroic effort to look stupid." Or, maybe that guy dressed up like a girl on a dare. Truly heroic. Actually, I'm thinkin' I might feel a little uncomfortable in their "house of heroes."
Musically, the band employs Queen-inspired, acappella harmonies, bombastic beats, shredding leads and triumphant riffage. I'm sure they put out a wonderful medley of toe-tapping tunes. But we're here to talk fashion, and something's askew.
Maybe this is a commentary on the difficulty, first discussed by the Puritans, of merging a believer's maleness with his identity as a member of the Bride of Christ. More probably it's something their manager put them up to.
In any case, House of Heroes definitely needs to man up.
The Ugly Christian Band of the Week feature reviews the most important aspect of any Gospel/Christian music group — its fashion style.