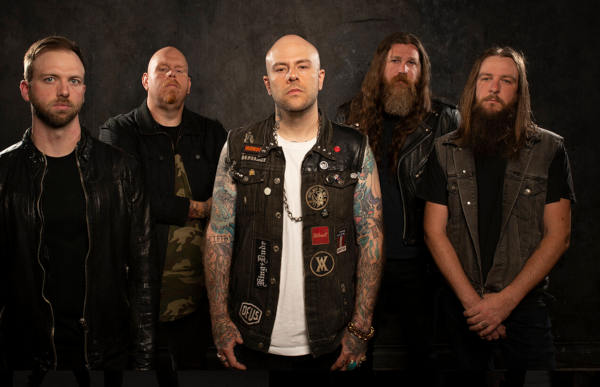 The Seattle-based Christian hard rock band Demon Hunter is known for its "brazenly transcendent" melodies and the "defiant heaviness" of its lyrics. But so far no one has complimented them on their fashion style.
The band released a new album in March, "Songs of Death and Resurrection," which is really a re-working of some of their previous hits. With no concerts happening because of the pandemic, this makes sense. But I'd like to see them use their downtime to do some "re-working" of their tired, cycle-bar look.
The photo on their website (above) displays the problem clearly.
But first, why all the frowns? Did you guys have a harder pandemic year than everybody else? Are you jonesin' for some hydroxychloroquine? Ever heard of "Say cheese!"? Smile for the camera, guys. Where's the love of God reflected in this dour photo?
Anyway, I've always thought the thrift-store look is terrible for Christian bands. King's Kids don't wear cast- off motorcycle vests!
In an earlier incarnation, the members of Demon Hunter all had long red beards (see insert). I would stay away from that look. It's over.
At least try for some cohesion. Take, for example, the cluttered "bling" on the middle guy's vest (at top). You really don't have to clip all your Boy Scout badges and Summer Olympics pins on there, dude. And the chain adds nothing to the ensemble. At least the other guys retained a nice, clean veneer. Ten points for that.
Remember, deportment is everything, on stage and off. Hopefully, after the pandemic, you guys can get back on the road, and your demeanor will lighten up.  You might even try matching hats.
The Ugly Christian Band of the Week feature reviews the most important aspect of any Gospel/Christian music group — its fashion style.