Our Ugly Christian Band of the Week feature reviews the most important aspect of any Gospel/Christian music group—its fashion sense.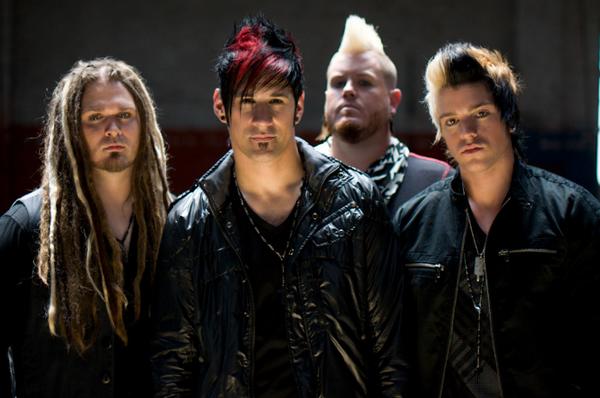 The Tulsa-based Christian rock band Pillar won three Dove "Hard Music Album of the Year" awards in a row. One of their most popular songs is "Fireproof," based on Daniel chapter 3:
"Try to torch me and you'll find, You can't turn me or deter me, No matter how you try, You can't burn me."
Indeed! Judging from the photo, Pillar has been through hell and back. It's a wonder they're alive. At the very least, there was a serious accident with a curling iron, and no amount of mousse will disguise the fact. I suppose the photo shoot was already scheduled and, being a Christian band, they didn't want to postpone and disappoint the photographer.
There is a widespread opinion, rampant among those in the Christian music business, that faith and fashion don't mix. Unless this heresy is rooted out, bands like Pillar will continue to foist publicity photos like this on their fan base. And God help them when the backlash begins.